Selecting a Fence
You must determine the purpose of the fence. Is it for security or decoration? Is privacy a factor or for pool code compliance? Is low maintenance a great concern? What height is needed so the fence accomplishes its intended purpose? Our Fence Direct sales professional will help you determine what fence is right for you.
Preparing the Site
The first step is confirming the property line so that the fence will be installed in the right location. Next, you need to locate all underground utilities by calling a "Call Before You Dig" utility marking service. Research your local zoning code because many towns and neighborhoods have restrictions on fencing. You also may require a building permit to install your fence. Check your local regulations.
How Much is Needed
You must determine the total footage of the fencing needed. From the footage, we can figure out how many sections, gates, and posts are needed
Installing the Fence
First, you plan for where the fence is going to be installed by installing string lines. Next holes are dug in the correct location and to the correct depth. Then the actual fencing material is installed in the ground.
Enjoy!
Enjoy your new and beautiful fence and the savings from your "Do-It-Yourself" project.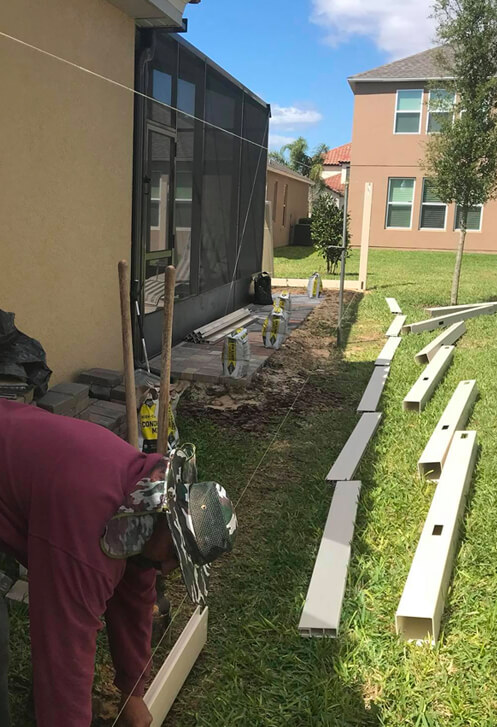 1
Setting Up the Line
A string line (sometimes called mason line) is used so the fence is installed in a straight line. Two wooden or metal stakes are pounded into the ground past the proposed beginning and end location of the fence. The string is stretched tightly between the stakes. When the posts are set in the ground they are placed next to the line.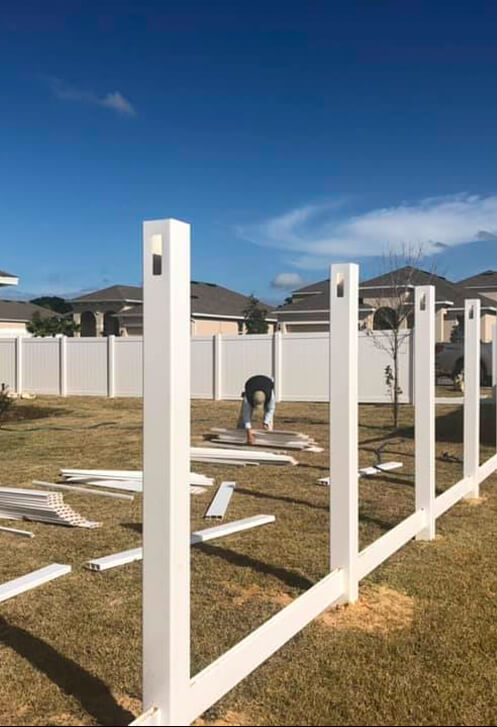 2
Marking the Holes
Every fence style will have an "On Center" measurement. It is the distance from the center of one post to the next post (with the fence section in-between it). For example, "Chestnut" in vinyl's measurement is 96″. Using spray paint the ground is marked every 96″. Then a hole is dug on each mark. The hole diameter depends on the size of the post. The whole is dug using a "Post Hole Digger" and "Bar".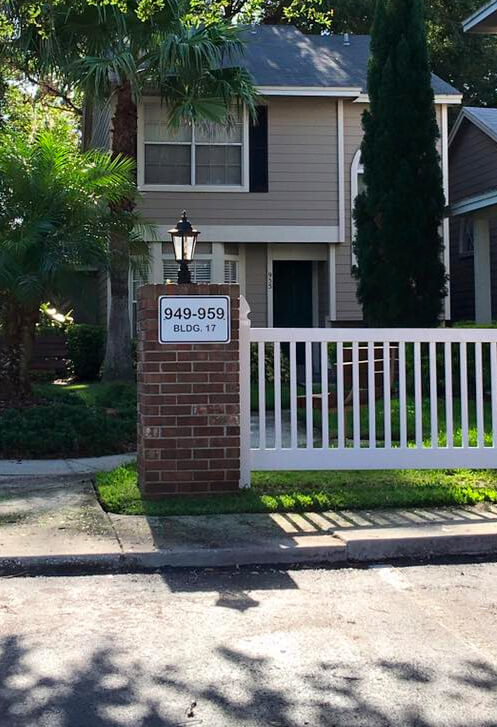 3
Install the Post and Section
To install a post "level" place the post in the hole and hold a level(tool) against the side of the post. Move the post toward the string line while rechecking "level". Keep the post about 1/8″ away from the string. Then have a helper open a bag of pre-mixed concrete and slowly empty the bag around the post and add water (make sur the post does not move). Next the section is attached to the post (fastening method differs with different types of fences). This process is repeated until the last post is installed.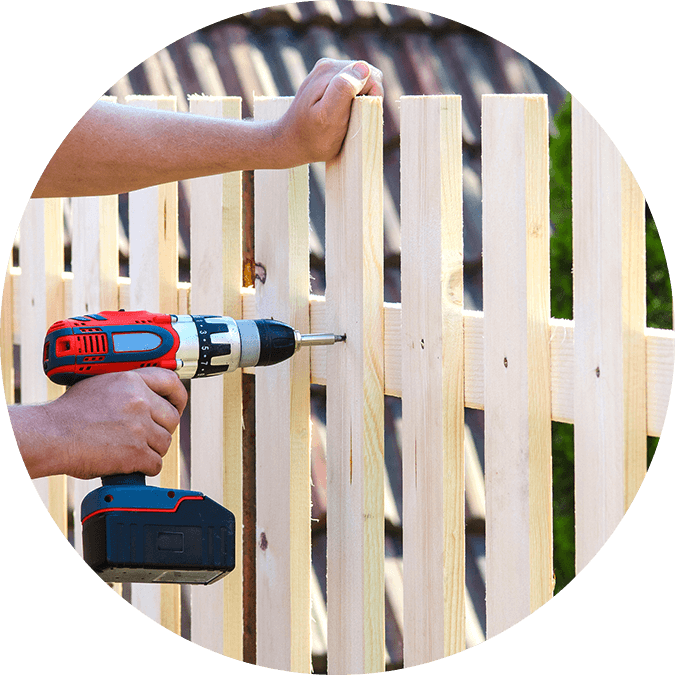 Materials & Tools Needed
Saw
Circular Saw for Wood, Jig Saw for Vinyl
Level
Post Hole Digger
Digging Bar
Drill
Hammer
Tape Measure
Shovel
String Line
(Mason Line)
Metal or Wood Stakes
(For String Line)
Concrete
(Bagged Premix or Traditional)
Screws
(For Wood Fencing)
Wheel barrel
DIY