Aluminum Fences for
Residential & Commercial
Are you in a secluded area or not worried about privacy? If so, aluminum could work. While it offers little shielding from nosy neighbors, it's perhaps the most stylish and attractive fencing option. Despite its appearance, aluminum is basically the same price as vinyl. In fact, the materials cost of aluminum is slightly less.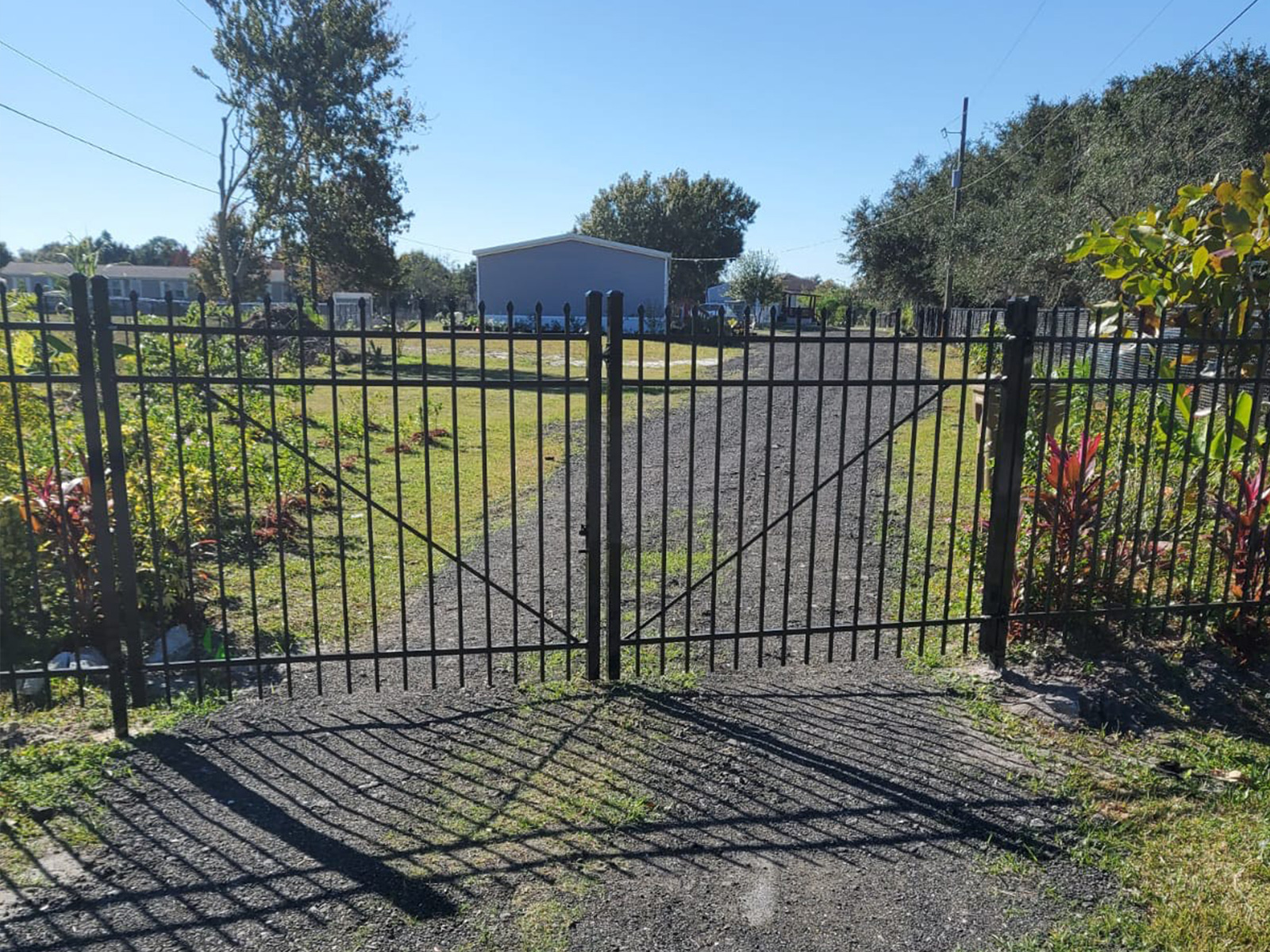 Stylish and Beautiful
Aluminum Fencing
One of the most popular applications for this kind of fencing is a family pool. It's also great for keeping pets from roaming free, as well as children who may wander. Since most vinyl includes an aluminum base, the other pros are similar. It's extremely durable and is particularly resistant to corrosion. Since the material is lightweight, it's easy to install. Similarly, if something does go wrong, aluminum is simple to repair. It's also resistant to pest infestation. Plus, the only thing you need to clean it is running water from a garden hose.
GET MY FREE ESTIMATE
More About Aluminum Fences
Why more homeowners choose aluminum fencing:
Low Maintenance
Aluminum fencing withstands weather and provides years of use without needing to be repainted.
Affordable
Aluminum fences provides the same beauty as a traditional wrought-iron fence without breaking the bank and is typically the same cost as vinyl.
Versatile
An aluminum fence easily blends with landscaping, is available in a variety of styles, and can adjust to the slope of your property.
Rust Free
Unlike iron, aluminum does not rust.
Aluminum Drawbacks
The most alarming one is that aluminum bends. Any serious contact will leave a mark in your fence. Even pets can hit it hard enough to leave an imprint.
Fence Structure
It's also similar to vinyl in that the wind from a storm can bend the fence's structure.
Aluminum